By: Sierra Brown, Media Coordinator & Katrina Stroh, Media Director
As consumer behavior suddenly centers around at-home activities, the home has been recast as the new office, school, coffee shop, restaurant, shopping mall, and entertainment center. Given this new context, advertisers are being forced to find creative ways to engage their customers via interactions at home. While Americans are consuming more media than ever, many are experiencing screen burnout and are looking for off screen experiences to maintain some balance.
Advertisers are responding in multiple ways. Some are maximizing the screen through new technology and virtual experiences, while others are focusing on offscreen experiences that provide customers with a needed escape and taste of normalcy.
New Technology Redefines Virtual Interactions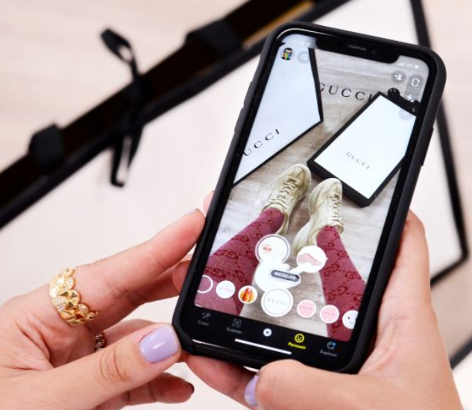 PHOTO CREDIT: GUCCI
Companies are now far more open to alternative forms of advertising than before, with some getting as creative as virtual "pop up store" shopping filters on Snapchat. Gucci was among the first to spearhead this virtual experience by enabling users to virtually try on Gucci sneakers using augmented reality technology. Customers simply pick a shoe via the app, point a smartphone camera at their feet and try on up to 4 pairs of sneakers and see the result on screen.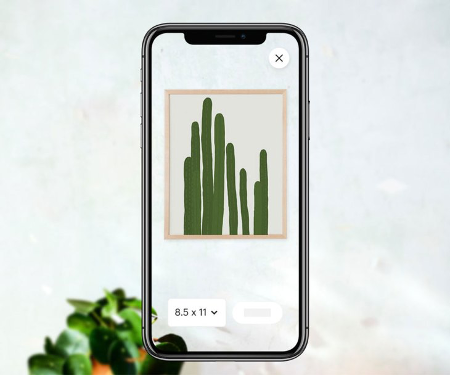 PHOTO CREDIT: ETSY
Most major retailers like Target, Home Depot, Wayfair, IKEA, and others have embraced augmented reality to help shoppers make decisions about products they're interested in by visualizing the items in their own homes. Today, Etsy is jumping on the AR bandwagon as well with the launch of an updated iOS app that uses augmented reality features to help consumers shopping for wall art specifically. Challenged by a pandemic, companies are being forced to think creatively about how to bring the product to the consumer while remaining socially distanced and hands-free. AR is likely going to ramp up quickly as consumers reset their expectations in an "online first" shopping world.
Re-envision In-Person Customer Experiences
PHOTO CREDIT: CNN
While some retailers ramp virtual shopping experiences, others take a different approach by innovating new in-person shopping experiences in unexpected places. Regional grocery store chain Hy-Vee has partnered with shoe retailer DSW to open 1,200 square foot mini shops inside select stores. Shopping for your milk and eggs? Why not grab a pair of kicks? The pop-up shops will offer 2,500-3,000 shoes and includes a digital wall display for 100 additional styles you can order.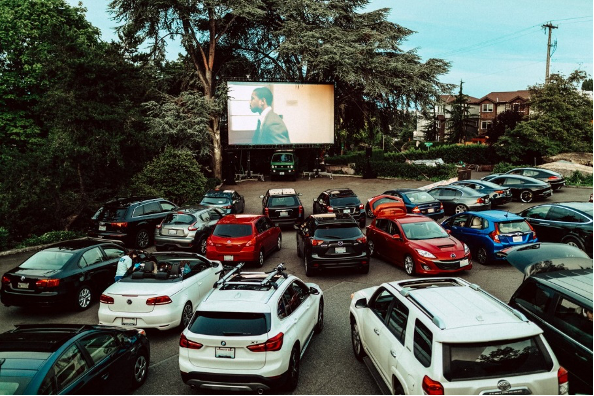 PHOTO CREDIT: THE VENDRY
Meanwhile, given the steep decline in eating out and lack of entertainment options outside the home, one restaurant saw an opportunity to completely reinvent themselves through recreation of a nostalgic pastime – drive-in movies. Canlis, a fine dining Restaurant in Seattle, repurposed their valet parking lot as a drive-in movie theater, showing old movies and delivering fresh burgers, ice cream and popcorn directly to each car.
Brands Help Combat Screen-time Fatigue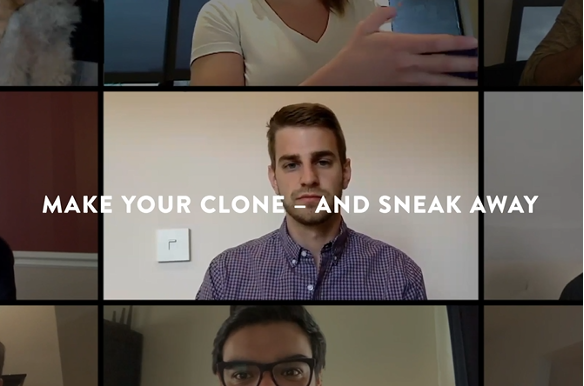 PHOTO CREDIT: COORS LIGHT
Coors Light took a humorous approach by giving consumers relief from Zoom fatigue by developing a "clone machine". The concept essentially allows users to create a 30-second loop where they record a video of themselves looking interested so they can sneak away and enjoy a Coors Light. A simple concept that most "work-from-homers" can completely relate to.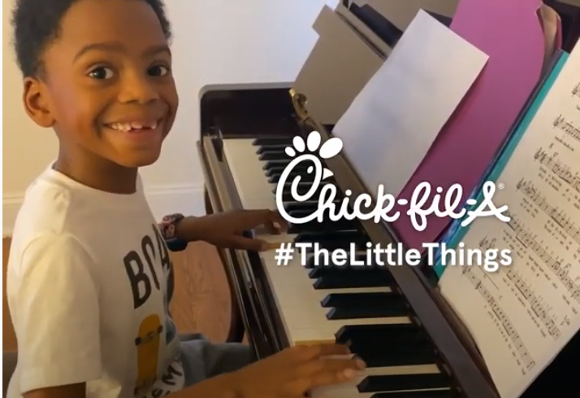 PHOTO CREDIT: CHICK-FIL-A
Building on the concept of off-screen activities, Chick-fil-A gave kids an at-home musical project. They asked aspiring music students from kindergarten through twelfth grade to submit music for Chick-fil-A's new virtual band. To enter, kids submitted a one-minute video covering the classic R&B tune, "Rockin' Robin." Chick-fil-A compiled selected music videos into a digital performance that they shared on social media and other promotional channels. Everyone gets a gold star!
At-Home Promotions that Encourage Family Time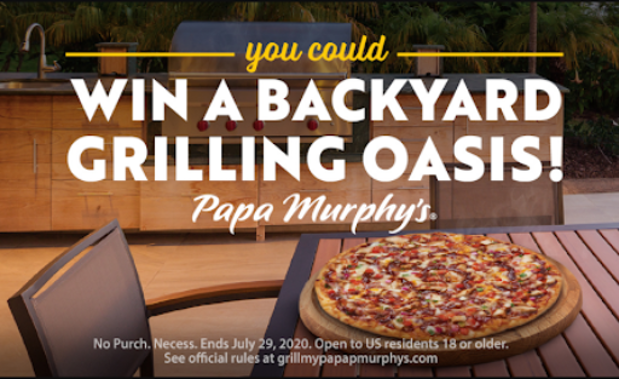 PHOTO CREDIT: PAPA MURPHY'S
Understanding the renewed consumer focus on at-home experiences, some brands are crafting ways to bring people together. Media+ worked on a Papa Murphy's campaign this summer that helped safely unite family and friends through an at-home backyard remodel promotion. The Backyard Pizza Grilling Oasis Sweepstakes included a $10,000 home improvement store gift card, a grill, and a $500 Papa Murphy's gift card. In addition, 4 weekly winners receive a $250 Papa Murphy's gift card and an outdoor grill.
This was just one example of how Media+ is working to incorporate relevant ways to engage in fun promotions even if the "vacation" is at home. As the future remains uncertain, Media+ maintains a fluid approach to our planning. We are constantly evaluating the implications of this unprecedented time and how it impacts media usage, existing cultural/day-to day routines, and social and psychological outcomes. By continuing to keep our ear to the ground, we can pivot strategies and realign with changes in near real-time to ensure client budgets are working against the current landscape most effectively. While this time is certainly challenging for everyone, we welcome new opportunities to brainstorm innovative approaches that will help your brand stand apart.